Bilingual
Menu

Japanese only
Akizuno Links
Japanese only

It is about ten minutes from Kitera by car. There is the farmer's restaurant, 'Mikan Batake' in Akizuno Garten. Local mothers make slow food lunch buffet with local fresh vegetables, and it is very popular.
It is also a reasonable price: An adult for 950 yen.
Open 11:30 to 14:00 on weekdays

11:00 to 14:00 on weekends and holidays

No reservation needed
TEL 0739-35-1199


Akizuno Garten is completely equipped with facilities for staying.
You can use it as accommodation for green tourism, the entrance to Kumano Kodo, or for Nanaki Shirahama Onsen.
Booking at Akizuno Garten
TEL 0739-35-1199



This is Kamiakizu Tanabe city, Wakayama.
You are

customers.
'Kitera' the agricultural corporation
Open / 9:00 to 16:30


TEL: 0739-35-1177 FAX: 0739-20-5254
What's Kitera?

Kitera is a corporation that local people started as a community business for invigorating this region. The name 'Kitera' means please come with the dialect in Japanese.
It is a small shop standing on the center of the agricultural village, and local people wished for more people to come, so they named this store, 'Kitera'.
A song sung by Aloe-routeCome to 'Kitera' music & lyrics by Aloe-route  
We have continued our business by questioning the meaning of a famer's market.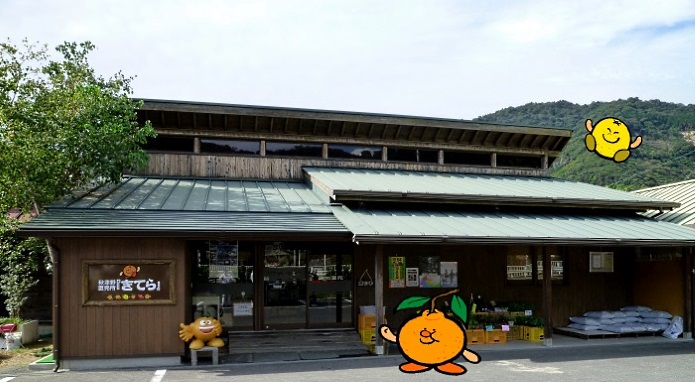 Nowadays, we are facing the danger of food circumstances in Japan, starting with false food labeling, problems of residual pesticides of import agriproducts, the rise of processed food used too much additives, and the never ending betrayals of food secure and safety.
Also there is a reality of flooding import vegetables, meat, and fruits.
In such circumstances, the ideas of 'local production for local consumption' and macrobiotics are recognized and supported these days.
In Kitera, we stick to the productions in this area, and try to make a place for encountering with urban and agriculture community and communicating with each others.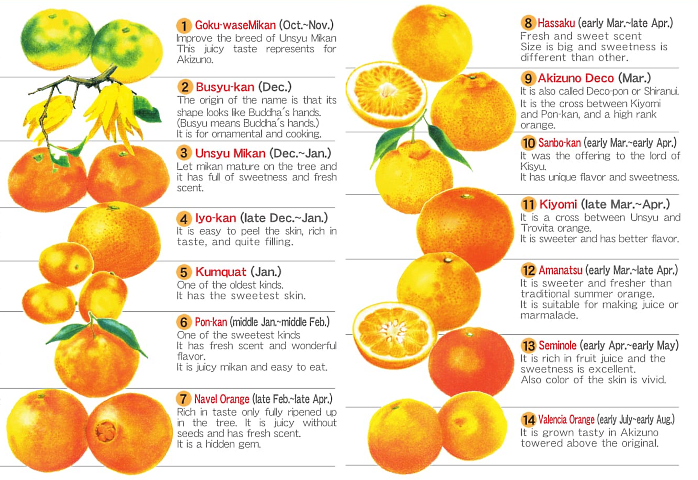 Story of Kitera.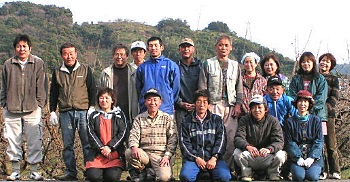 Kitera was established by investment (capital stock; 10 million yen) from Kamiakizu residents and supporters, and it is a corporation of social business that residents have made business plans and run operations.
It was started by 30 residents in April, 1999, and it has been 18 years.
We have experienced rough time, but we gathered the ideas, worked hard, and protected here.
As the flow of local productions for local consumption, sales increased steadily (reached 100 million yen in 2006.)Please look at Story of Kitera.   
Elderly persons say 'good morning' cheerfully.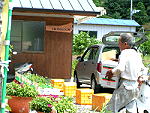 It's fun to go to Kitera, meet people, and greet each other. 'Good morning' 'It's hot today, isn't it?' 'How are you doing?'
We sell the vegetables we make there, and can buy something for grandchildren with that sales.
After we started shipping to Kitera, we feel like becoming healthier.
Kitera becomes one of the reasons for living in our old ages.
Our goal is to make the community that people love to live in.
'Go for it, grandmothers and grandfathers!'
Please cheer them up, everybody〜
 Imagine the orange mountain in Akizuno

This is the song called 'Mikan iro no Mikan' offered by Nakamura Masami in Nagoya.
It really suits Akizuno where we can harvest many kinds of mandarin oranges throughout the year.
Please listen to the song.   
When you come to Kitera, please stop by Akizuno Garten, too.

Akizuno Gartenis a facility connecting urban and local agriculture community, formed with reusing the local elementary school.
This place was also established by investment from local people. There is famer's restaurantin the facility, and lunch buffet which offers you more than 30 kinds of dishes is popular there.
There are also sweets workshop which you can enjoy making sweets using local fruits, and wooden lodge where you can stay with a reasonable price.
It takes only about three minutes from Kitera, so why don't you take a look?
TEL: 0739-35-1199 
Shop manager's selected information
Oren-chi Juce for Special Price
You can buy Oren-chi Juce with special price of members after you login or sign up
free membership of Kitera.
※Forgot ID or Password?
Click here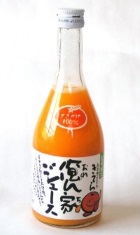 Five minutes from famer's market 'Kitera,' there is Akizuno Garten, a facility connecting urban and local agriculture community, formed with reusing the local elementary school.
It is a popular facility and about 70,000 people visit here in a year.
TEL 0739-35-1199


'Valencia Batake', the sweets workshop using citrus fruits harvested in the area, is very popular. Why don't you stop by and try making sweets for mementos of visiting the country of Akizuno?
TEL 0739-35-1187


Kumano Hayagake-michi



Road to a World Heritage Site